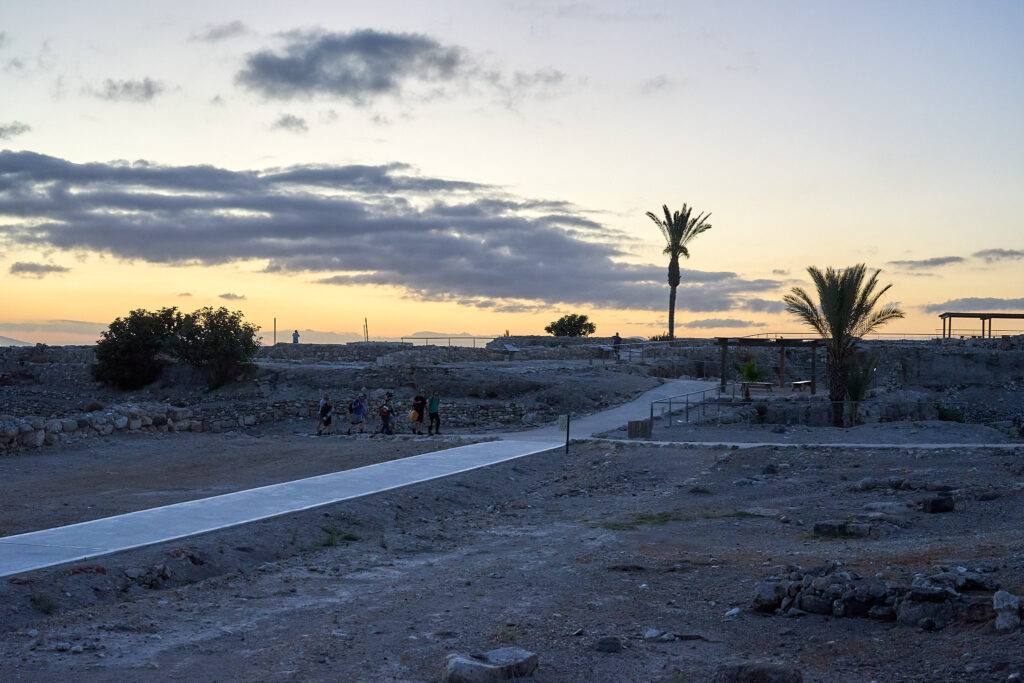 Our first day on the dig started before sunrise. The daily schedule will include working at the dig site from 5:00 AM to 1:00 PM. We have breakfast around 8:30 and another break at 11:00.
The group I'm participating with is working in part of what is known as the Assyrian quarter. We're cleaning the Assyrian structures that were excavated about a century ago. After documenting photographically, including a digital 3D model, they'll excavate further to see what lies beneath Stratum 4. Maybe an eighth to ninth century (BC) palace?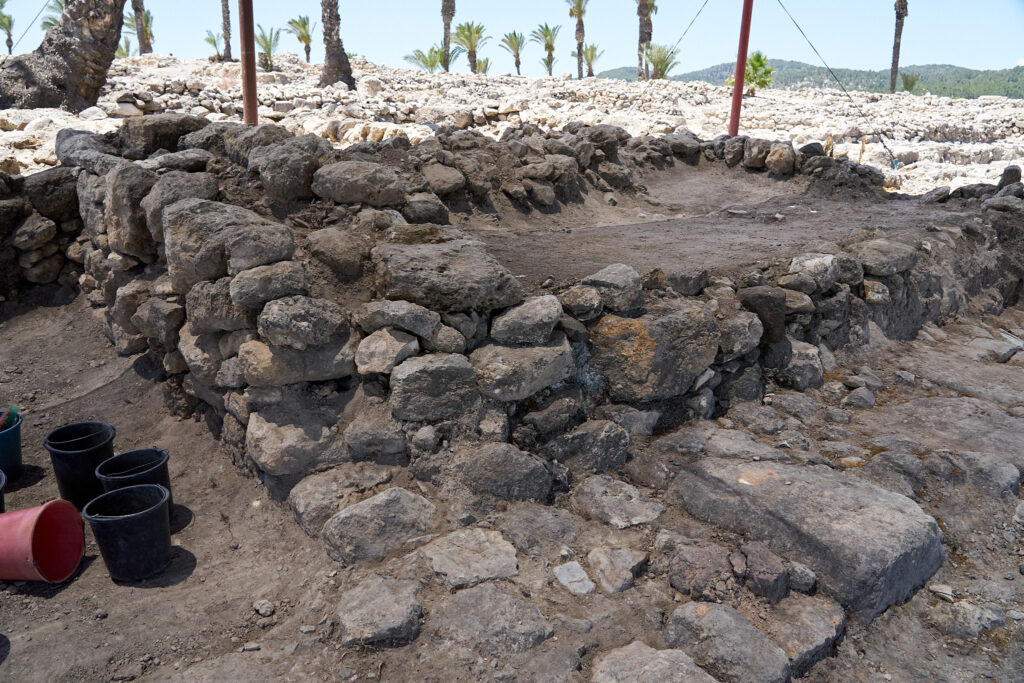 The stone structure is Assyrian. The recently uncovered wall in the foreground is of unknown origin. That is the exciting discovery just around the corner. The alignment with a prominent city gate means it could be something monumental.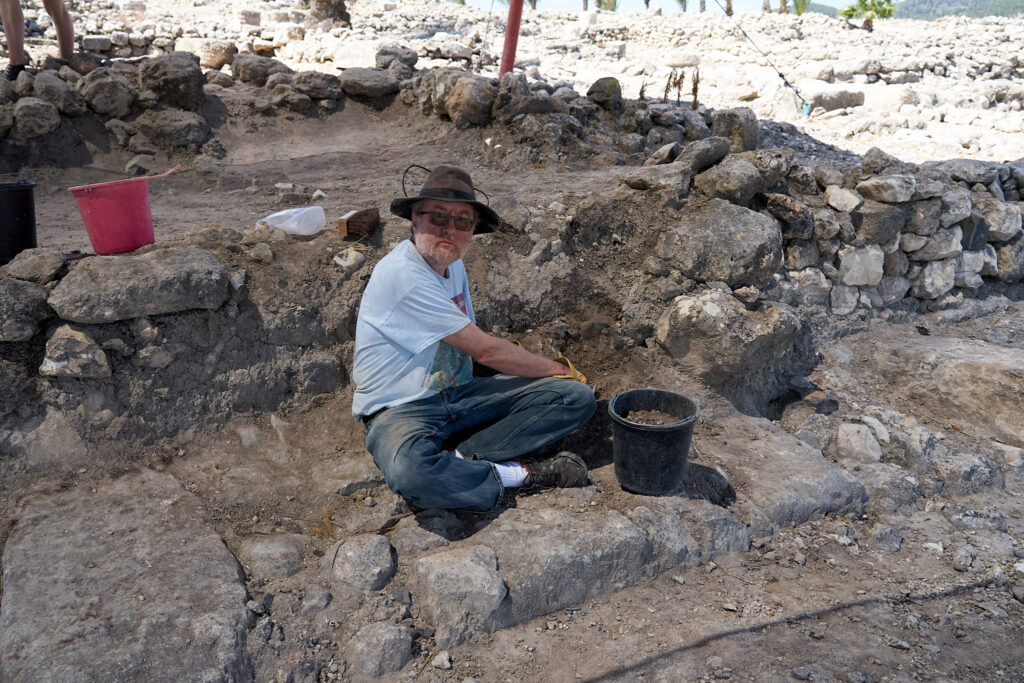 We're looking forward to an in-depth tour of Tel Megiddo by the archaeologists.