On the way to the Old City of Jerusalem we saw the Mount of Olives.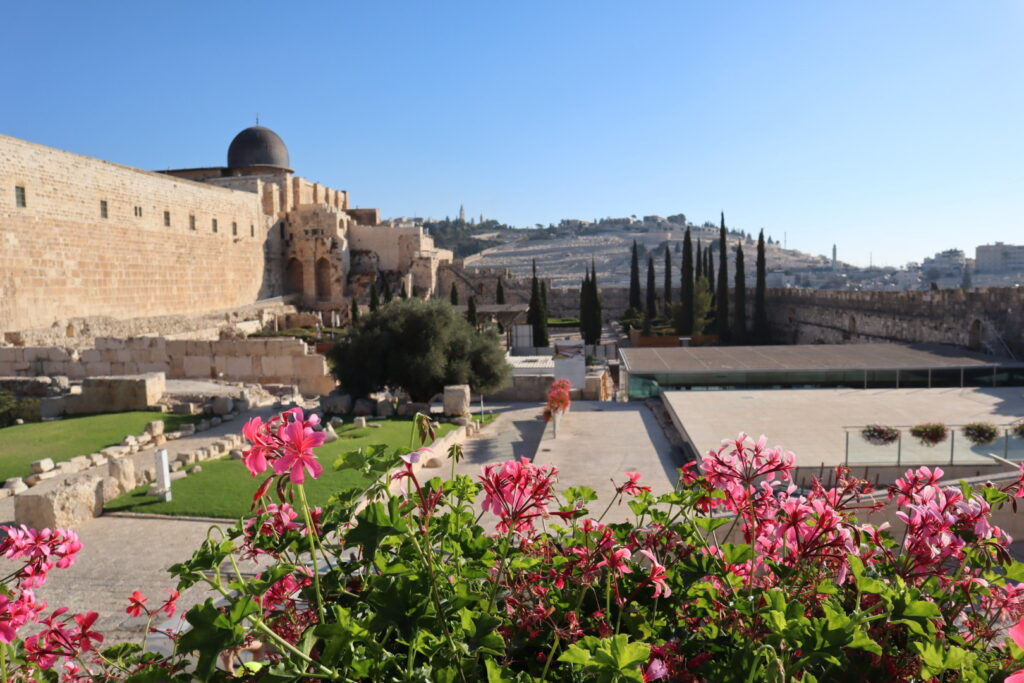 The Western Wall is part of the massive retaining wall for Herod's Temple, closest to the Temple, specifically the Holy of Holy's, that non-Muslim prayers can be made. Some unique characteristics of Jewish prayer at the wall: Covering the head, placing written prayers in the wall and a swaying motion of those praying.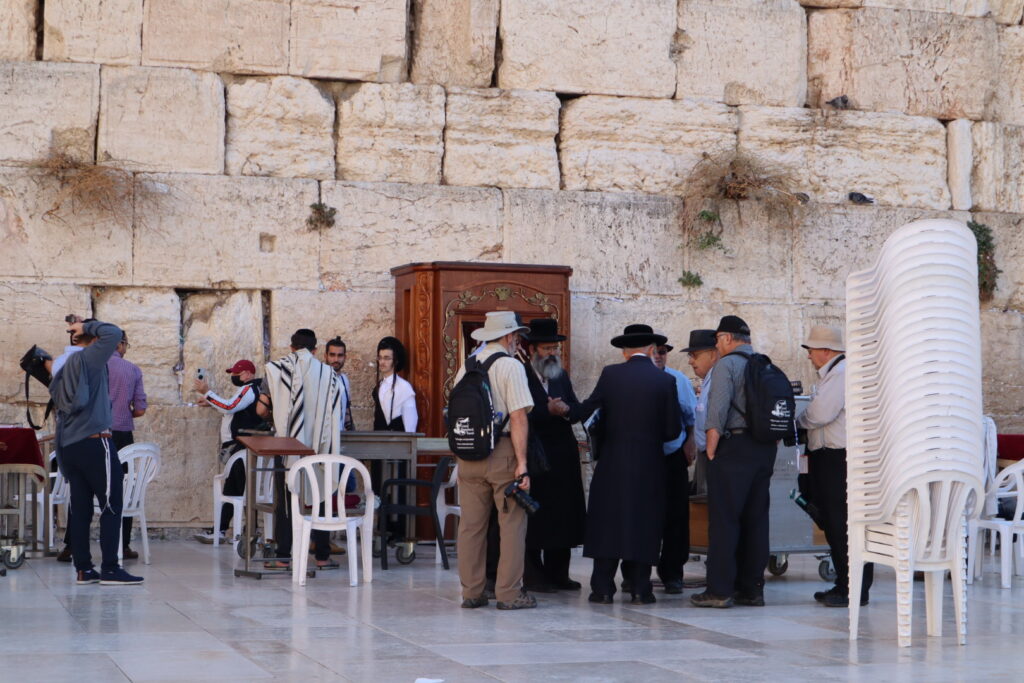 While pondering at the wall Jesus' words in John 4:21ff came to me: "Woman, believe me, the hour cometh, when ye shall neither in this mountain, nor yet at Jerusalem, worship the Father…But the hour cometh, and now is, when the true worshippers shall worship the Father in spirit and in truth…"
While we now can worship anywhere and no longer need "a temple of cedars built with hands", place also holds importance and it seemed a bit of a contradiction that pious Jewish would find it sacred to touch the stones laid by King Herod who himself was always eyed with suspicion by Jews of his day.
The Dome of the Rock covers the area traditionally held to be location of Isaac's binding, Temple Holiest of Holy & where Muslim's believe Mohammed rose to heaven. This makes an extremely important location for the 3 monotheistic religions: Judaism, Christianity & Islam.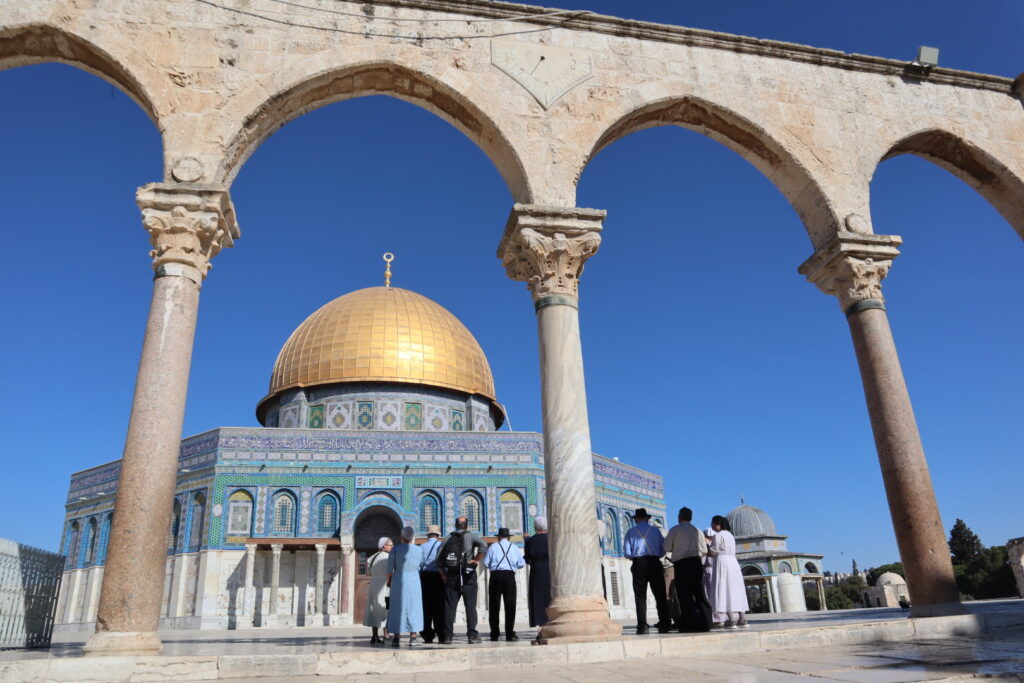 For a morning snack had some coffee, Jerusalem roll, olive oil and Za'taar, also known as hyssop.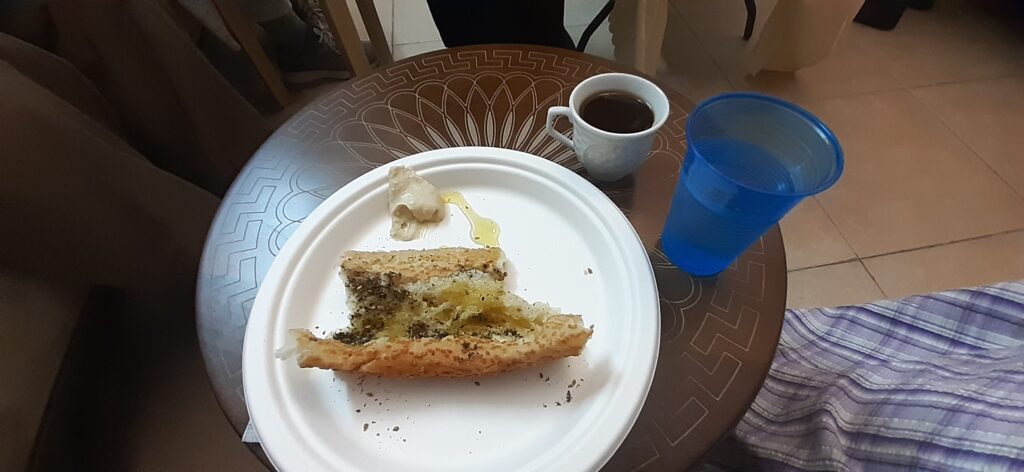 We strolled through the Old City for a bit. Also the market shops at Mahane Yehuda Street.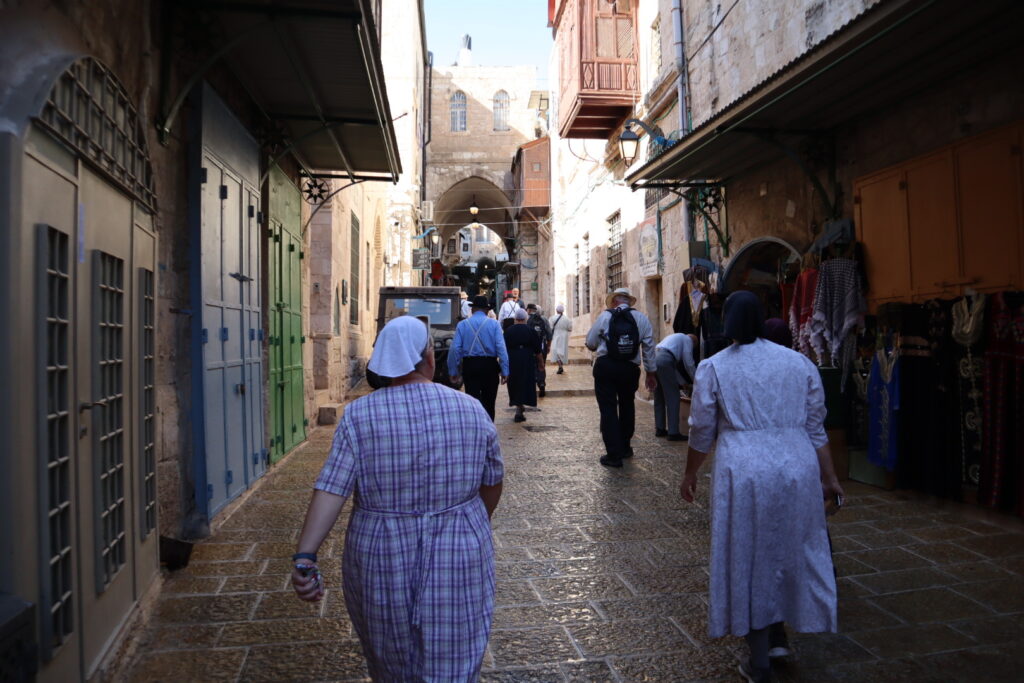 We had an interesting discussion with Moise & Dov Shorashim at their shop near the golden Menorah. Moise had a short talk on his interest that Jews & Christians "have a discussion". Afterward we discussed Isaiah 53, Psalm 110, how he would recognize the Messiah & other items.
Next we headed to an area A in the West Bank. An ominous signed warned Isareli citizens of dire danger to enter the Palestinian Authority zone.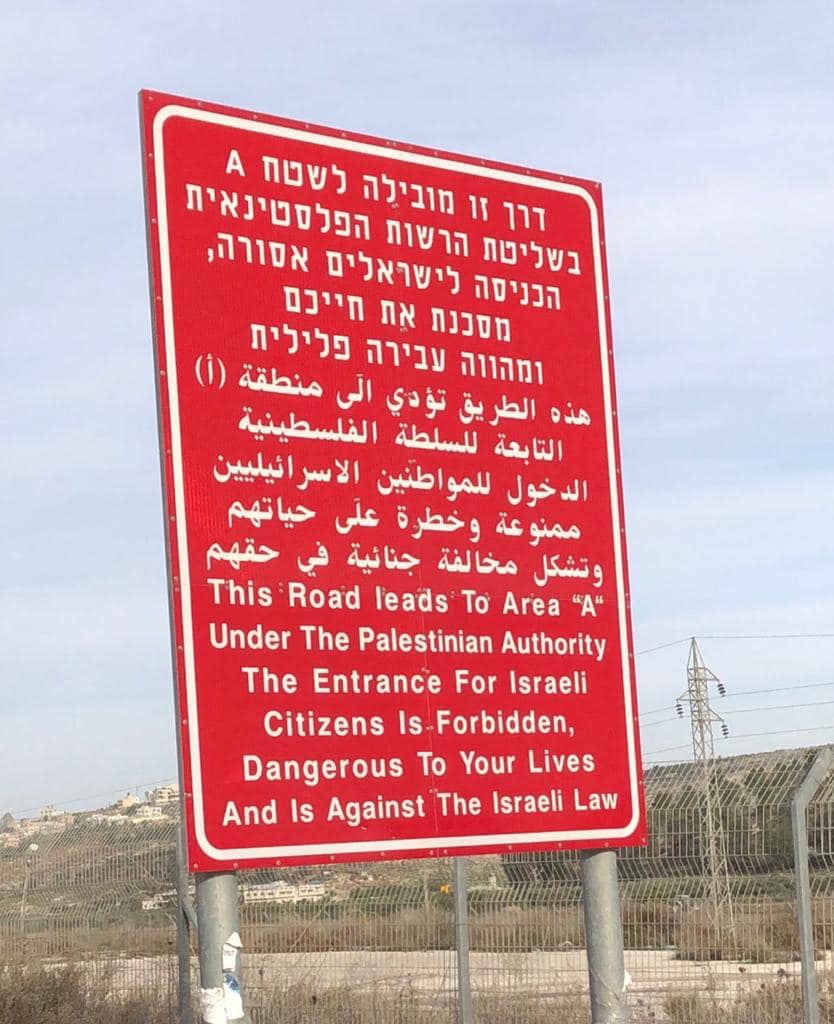 Our destination was to a Palestinian Christian owned olive wood working shop in Beit Sahour.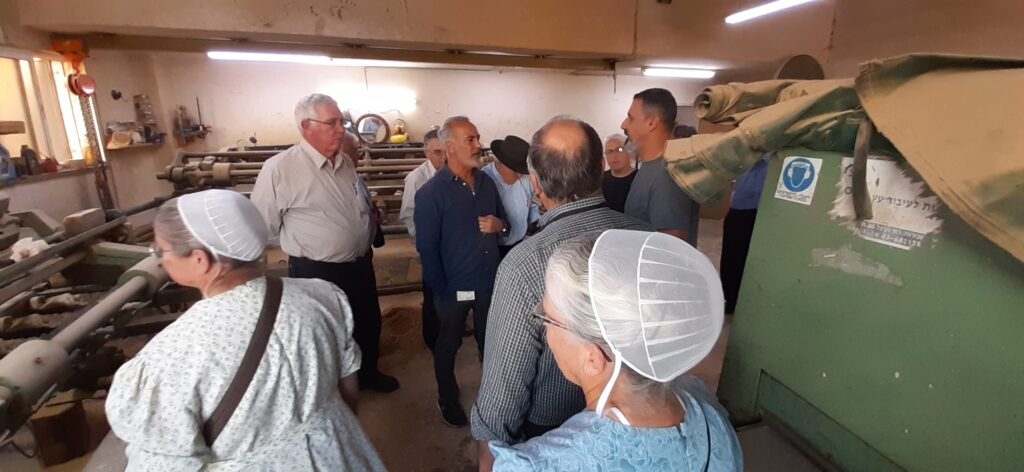 Our last destination was Bethlehem to a gift shop and afterward we had supper with a Palestinian Christian family. The two brothers, Isa & Elias where very friendly and hospitable. They served some incredible lamb. Amos discovered Elias could speak German was in his glory. Perhaps the best part was after James lead our group in a song Elias noted they would sing us a song too. He and another family member had good voices & sang "How Great Thou Art" in Arabic! After they finished we all sang it again in the various languages around the table: Arabic, German, English & Romanian.