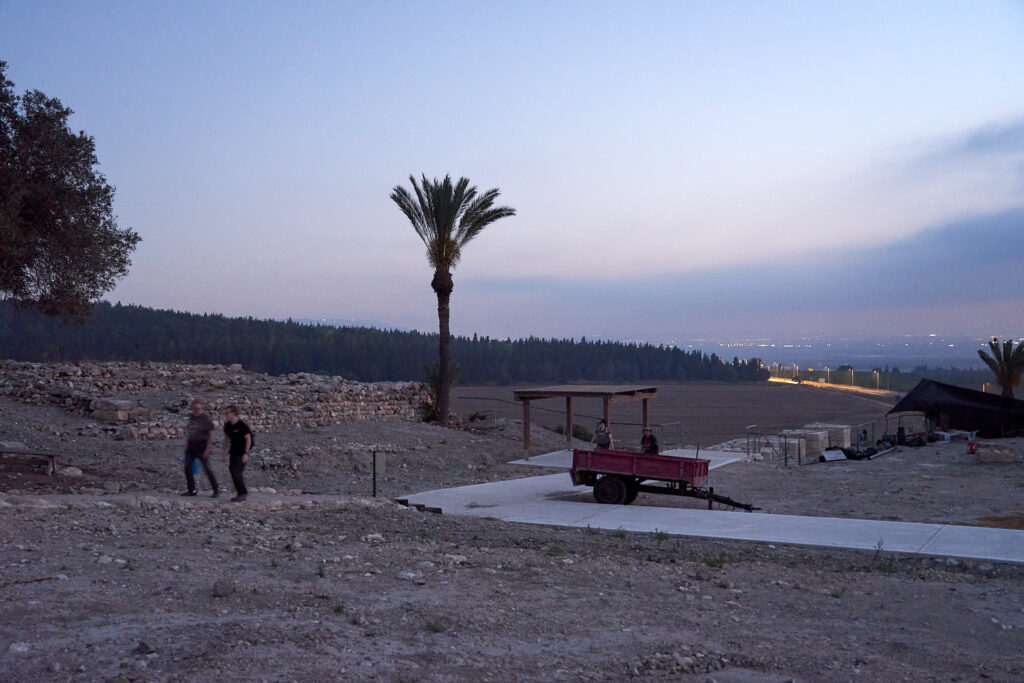 Each day we ride the bus to Tel Megiddo, arriving at 5:00 AM. We climb the steep walkway to our dig site. We pass through the Solomonic Gate before the sun is up. In the picture above you can see the empty trailer waiting for our buckets of excavated dirt.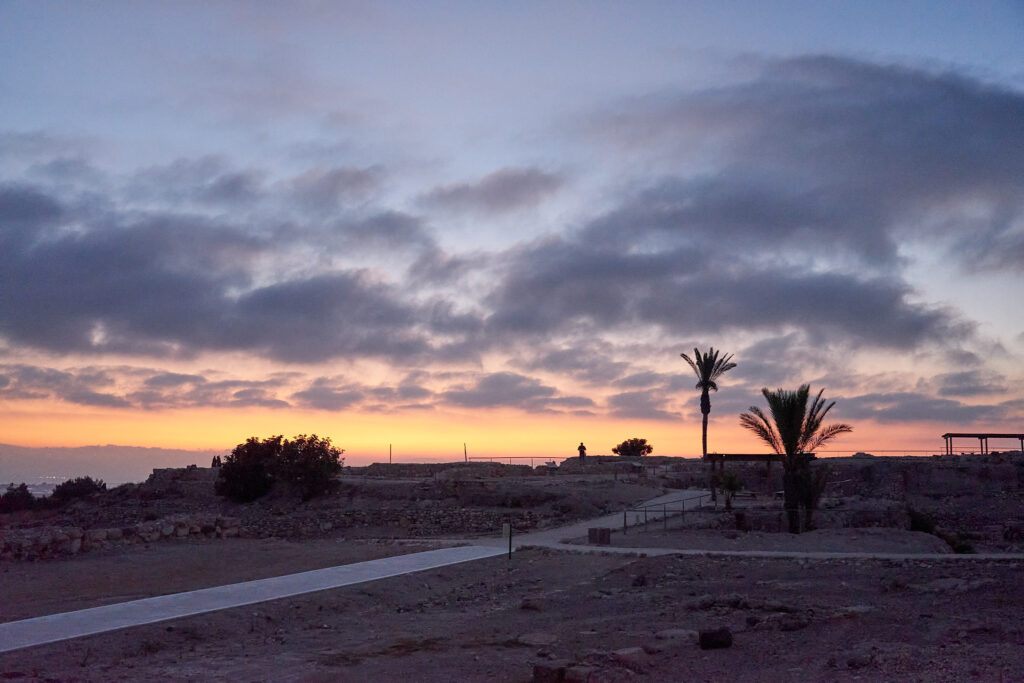 We're digging up bones, pottery, and even what might be a piece of a bathtub. The sun has risen a million times on Megiddo since this stuff was last used.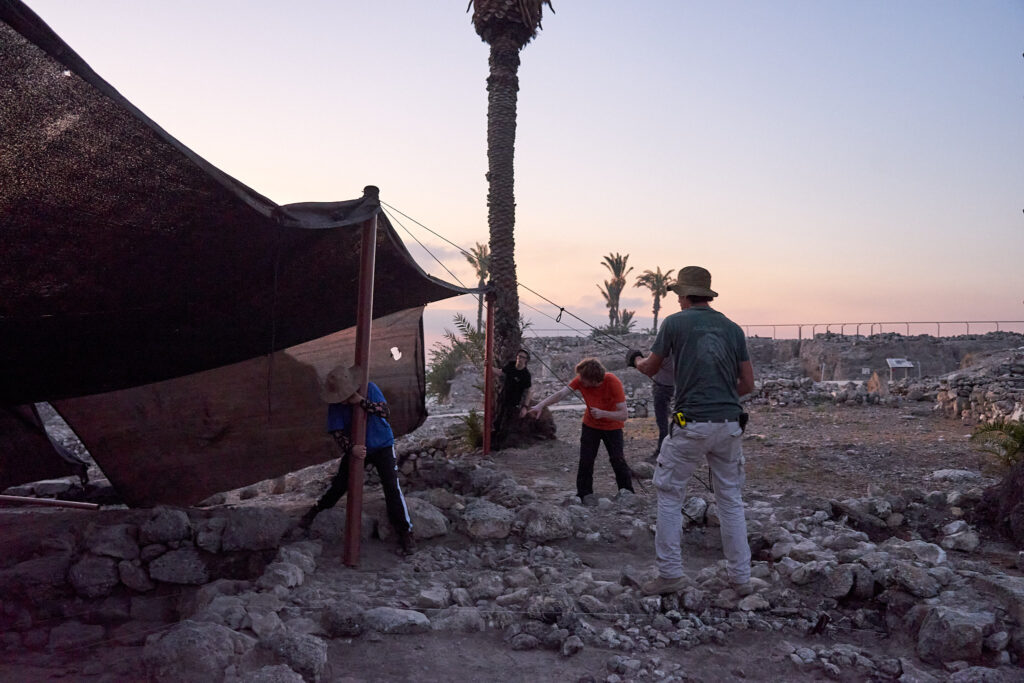 The first job upon arrival is to raise the shade cloth.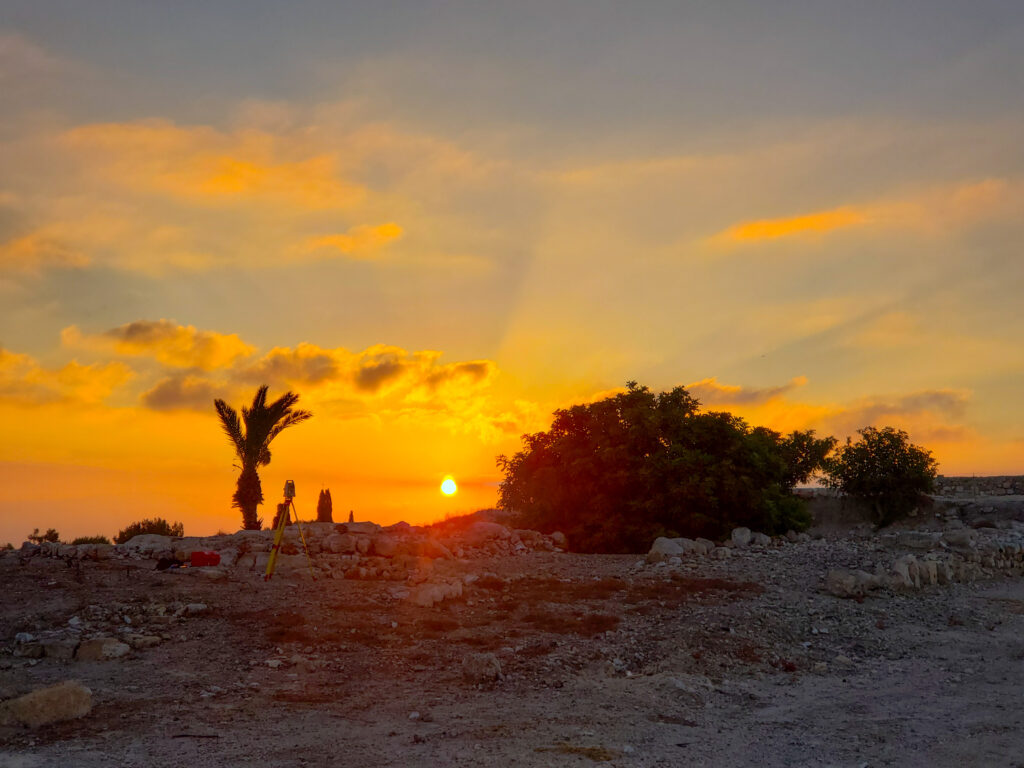 By the time the sun comes up the dig work is well under way.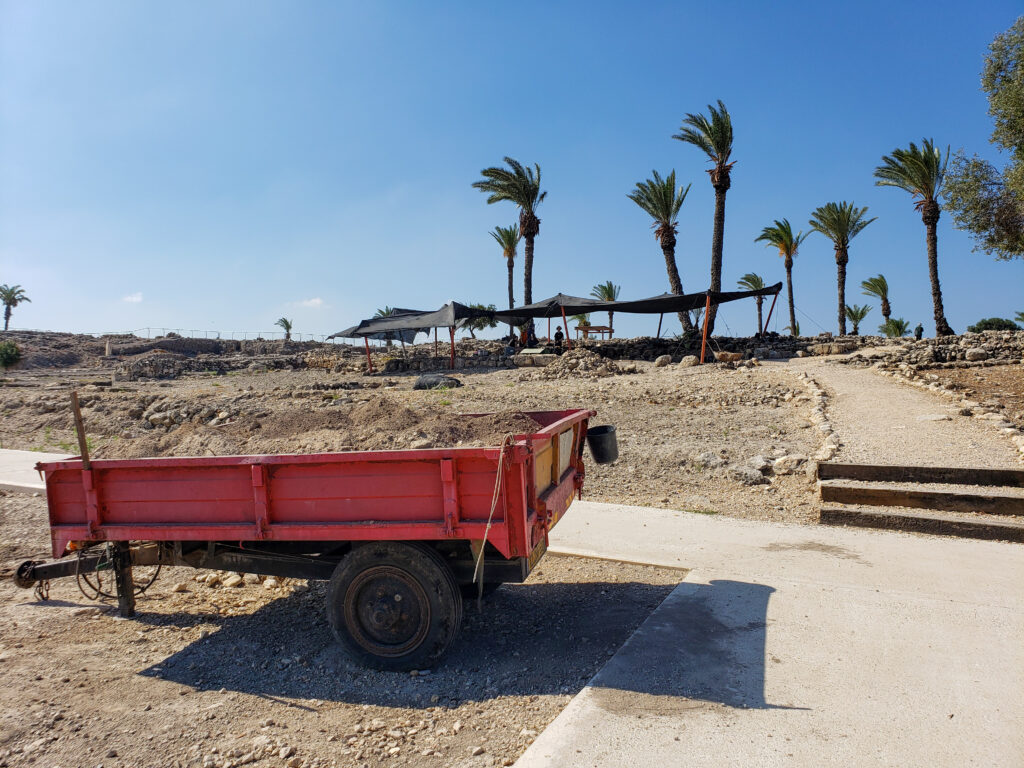 By breakfast time at 8:30 we had the first trailer load ready to go. We're doing faster digging in some of the loci with fewer artifacts.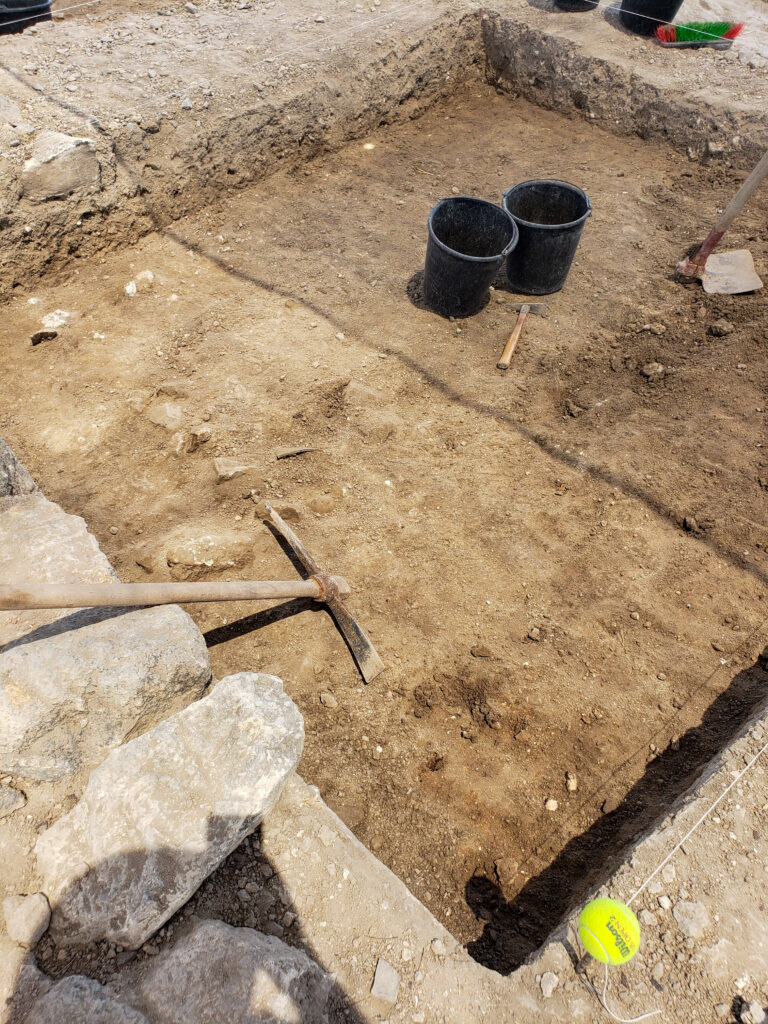 What interesting things might be just below this surface? We're still looking for a floor, but so far we haven't found one in this locus. Finkelstein is pretty sure we found a connecting wall to the original "monumental wall" that brought their interest back to this site. He believes this may be an administrative building for Megiddo.