We arrived in Tel Aviv on Friday afternoon, June 24. We took a taxi to our hostel, the Florentin House. The main purpose of our trip is to participate in the archaeological dig at Tel Megiddo. Participants are Andrew, Caleb, and Collin. We had an extra day planned to allow for a Covid test and isolation. Fortunately, that is no longer required in Israel. So we booked a day tour to Galilee for Saturday.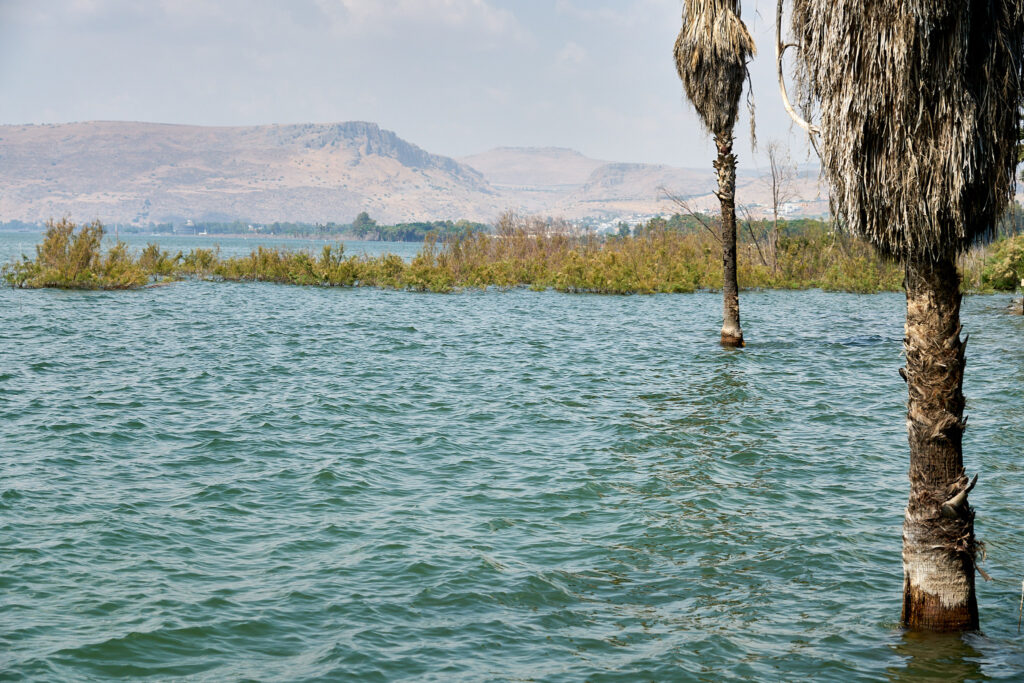 We stopped at a number of Biblical sites, mostly the traditional locations marked by churches built long ago. Tabgha commemorates both the multiplication of the loaves and fishes, and the fourth post-resurrection appearance to the disciples. Here we could go to the shore, touch Galilee, and enjoy the view, including Mount Arbel across the water.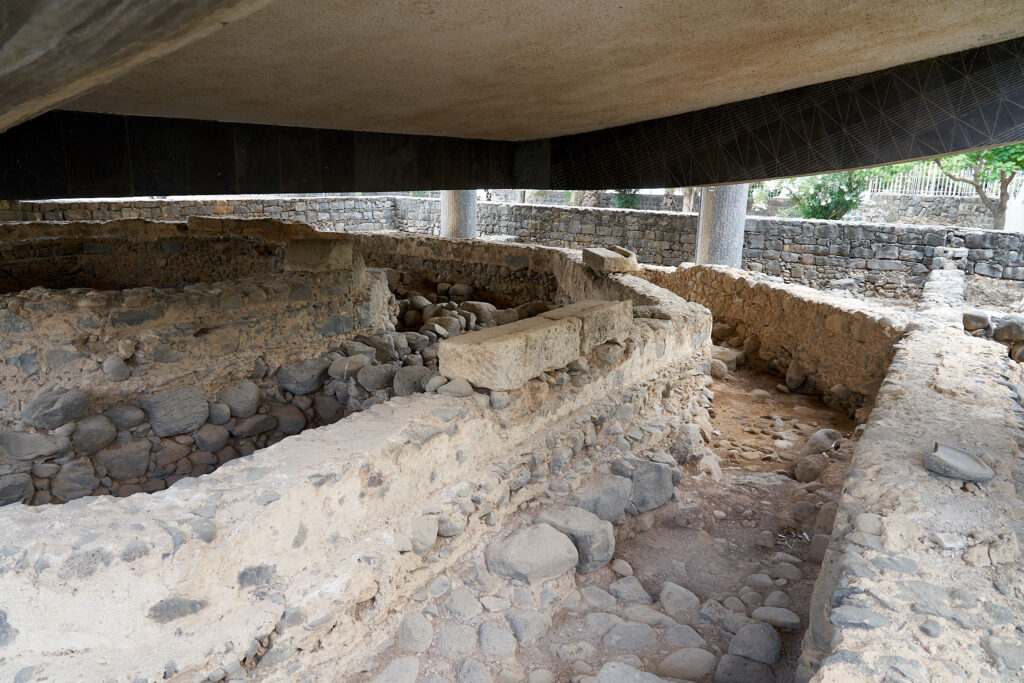 We visited Capernaum. The site known as the House of Peter has a new church building constructed over the old. It is believed that Christians used this house as a place of meeting during times of persecution. Later, an octagonal church was build around the house.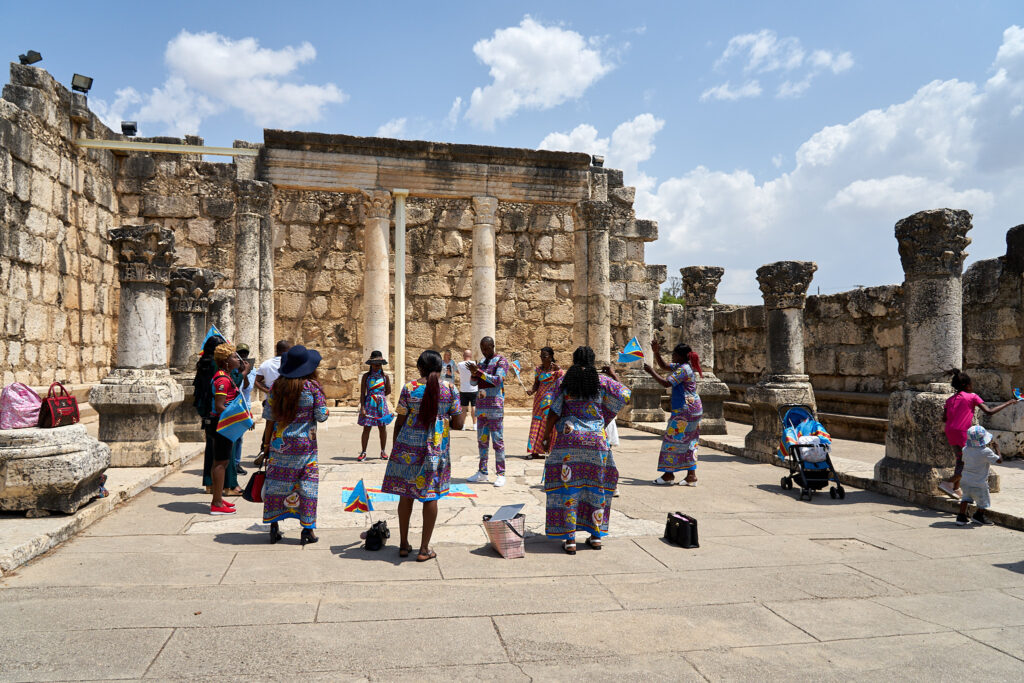 In the fourth century synagogue a worship service was taking place. It was quite different than the worship style of the Franciscans who own this place.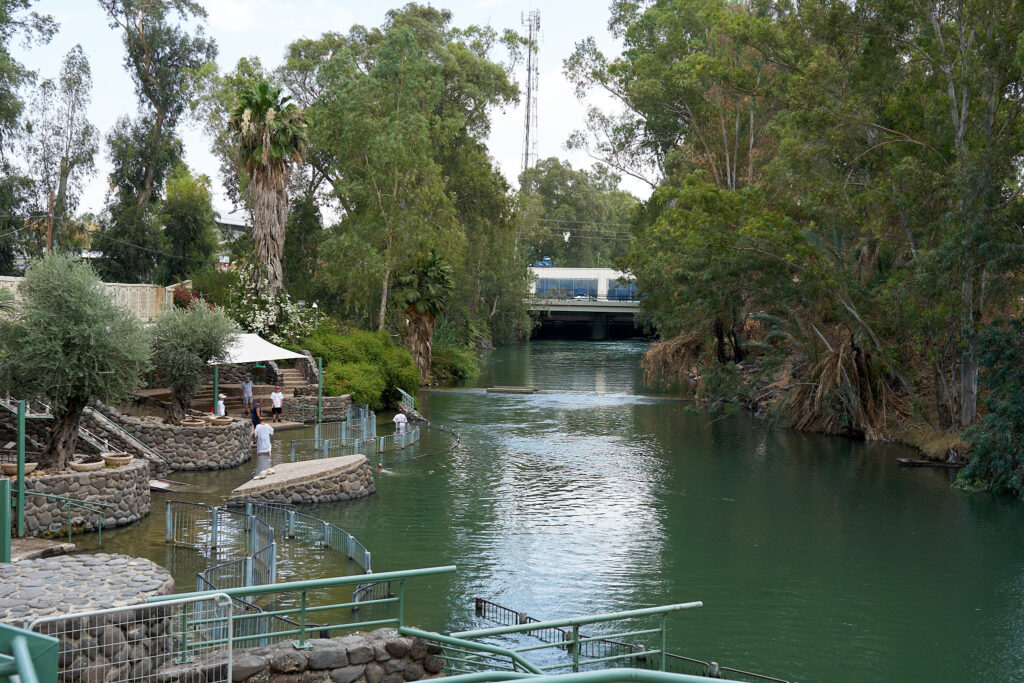 After circumnavigating the entire Sea of Galilee we visited the traditional Yardenit Baptismal Site.
In Nazareth, the Church of the Annunciation is unusual in that it is both a basilica style and octagonal structure.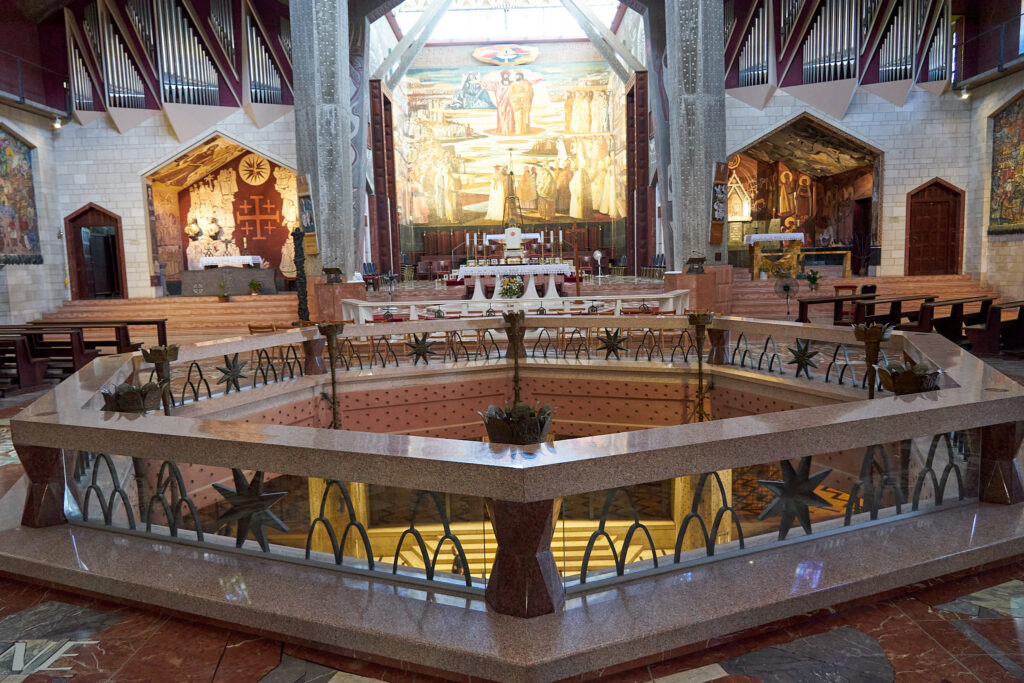 We had an enjoyable day, met some fellow travelers, and learned a lot from our tour guide. His Jewish perspective on the Christian stories added an intriguing flavor to the tour.
The bus dropped us off at Megiddo Junction, and Matt, a director of the dig, picked us up. We're looking forward to learning more about Megiddo and archaeology over the next few days.