First thing in the morning of Shabbat (Saturday) we noticed some changes in our routine at the Grand Court Hotel. Guests could use "Shabbat mode" elevators to avoid pressing a button and "breaking a circuit." We also noticed no scrambled eggs, the toaster was missing and the coffee machines were covered with a cloth.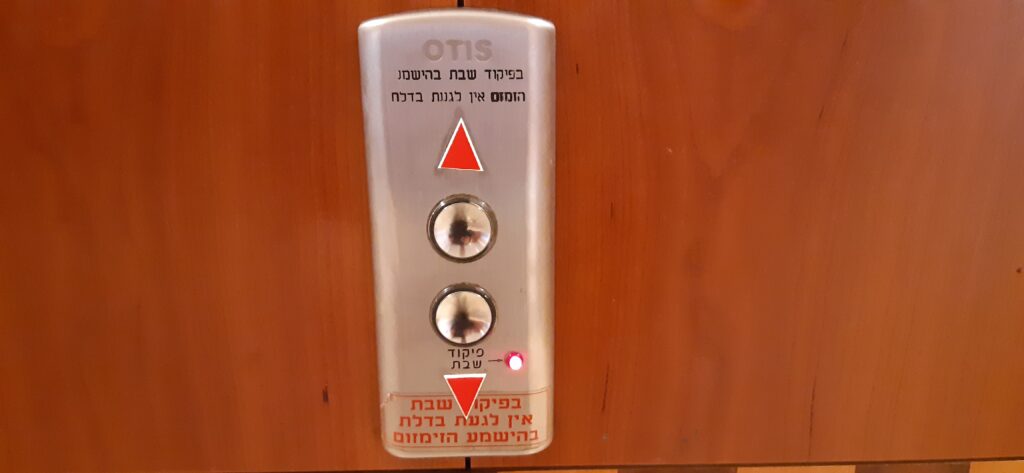 Our first activity was walking from Bethany (aka Bet'Haini) to Jerusalem, roughly the path that Jesus took on his triumphal entry. It was steep but not overly hard to walk.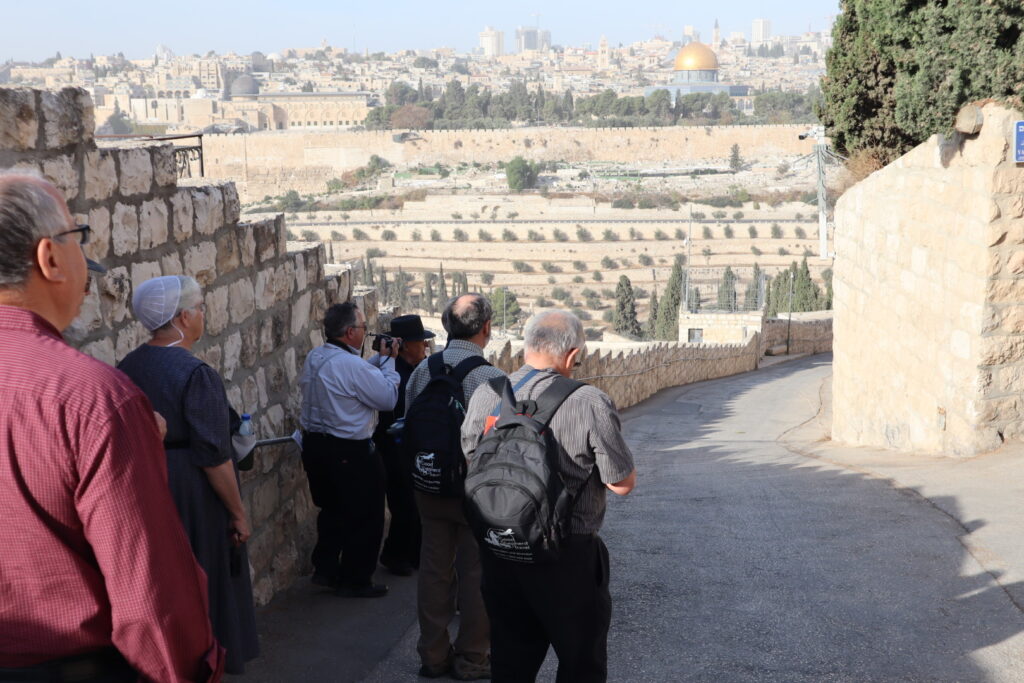 The olive tree garden where traditional site of Gethsemane is located is part way down the Mount of Olives. Gethsemene means "the place of an olive press". At the present there are no longer that many olive trees around but we were glad for these gardens preserved for relaxing & mediating on Jesus' struggle to follow the Father's will.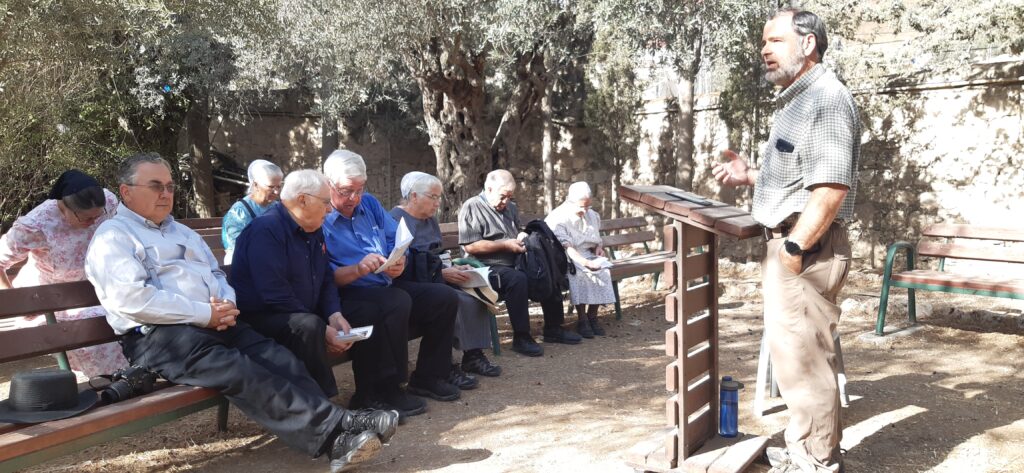 Our next stop was the Israel Museum. We needed a Covid Green Pass to enter. We focused on the 2nd Temple era model of Jerusalem and the Dead Sea scrolls display. The model of Jerusalem helped me settle in my mind where the City of David was in relation to the Old City.
It was interesting to see the display of actual Dead Sea scrolls. Some of them looked like they could have been written yesterday.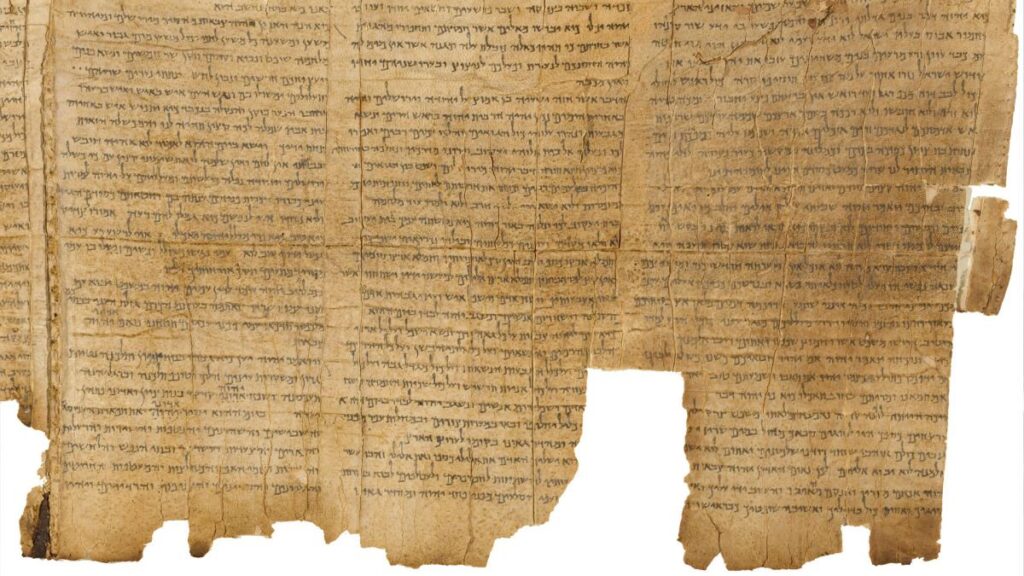 We had falafel at a small shop for lunch.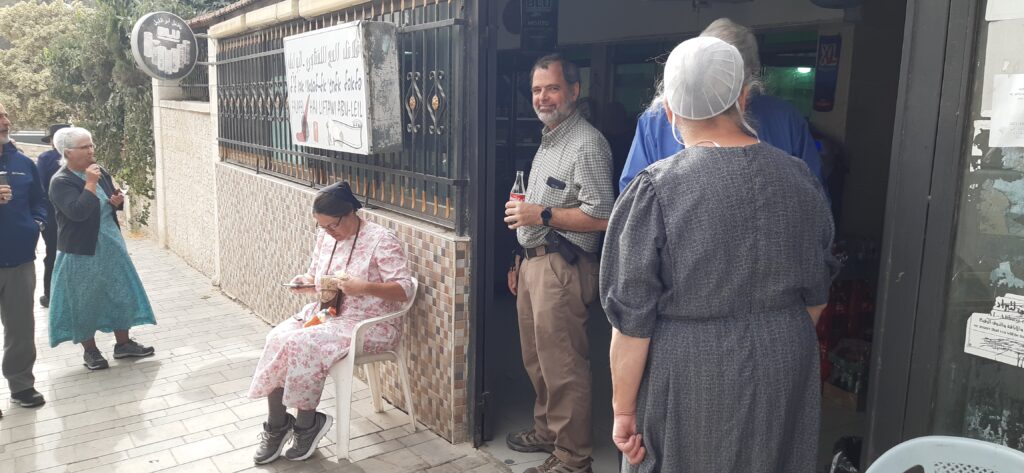 We visited the traditional sight of the Upper Room & David's Tomb. David's Tomb is a Jewish sight which required Jewish protocol which included "No Sleeping".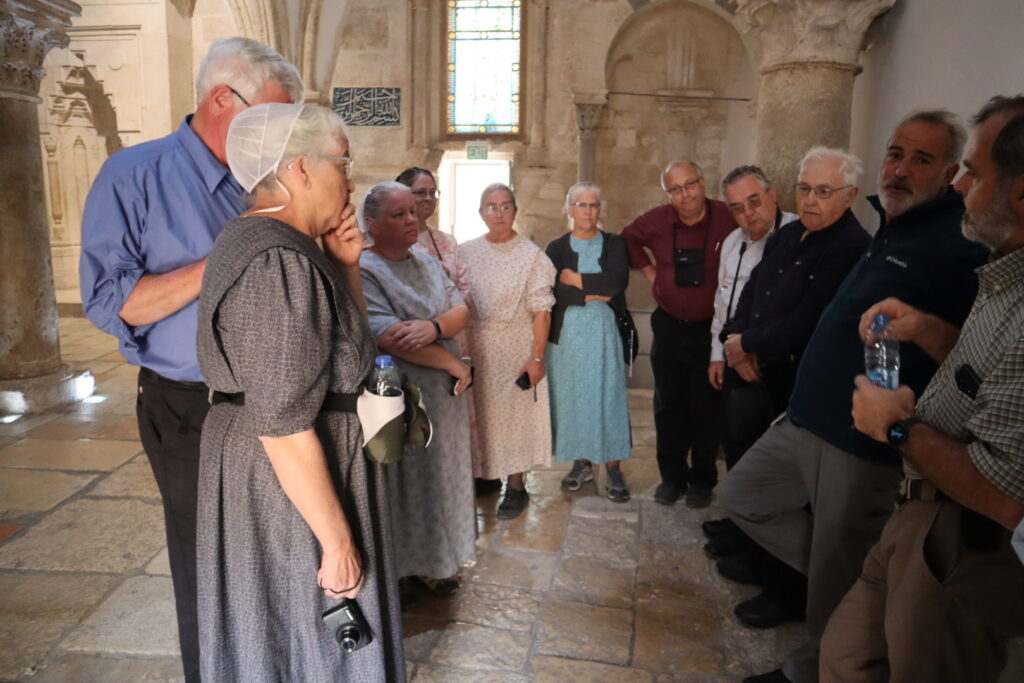 We strolled through the market at Damascus Gate. Some bought some souvenirs they weren't sure they wanted.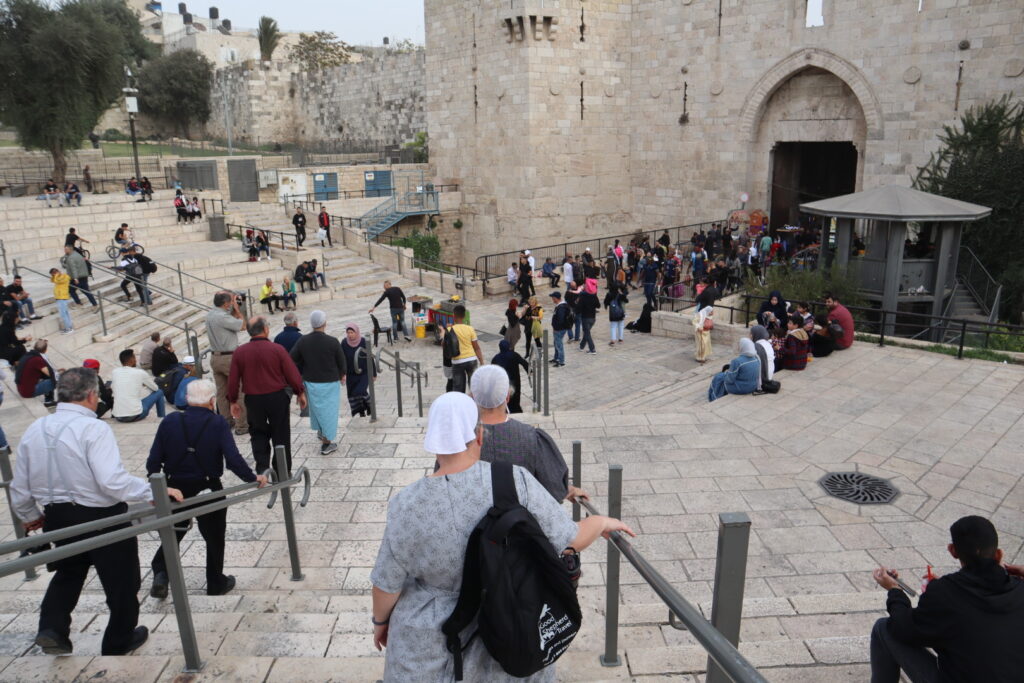 After supper we did some strolling on Ben Yehuda Street area. Some of us satisfied our fast food craving.