By Lester K. Burkholder
(Due to technical difficulties, we weren't able to post this article earlier when we were at Masada)
A highlight today was ascending the 375 foot high earthen ramp to the top of Masada built by 15,000 Jewish  slaves in 73 AD. Masada is an ancient fortress  built on a 1300 foot high butte  on the eastern edge of the Judean desert and overlooking the Dead Sea.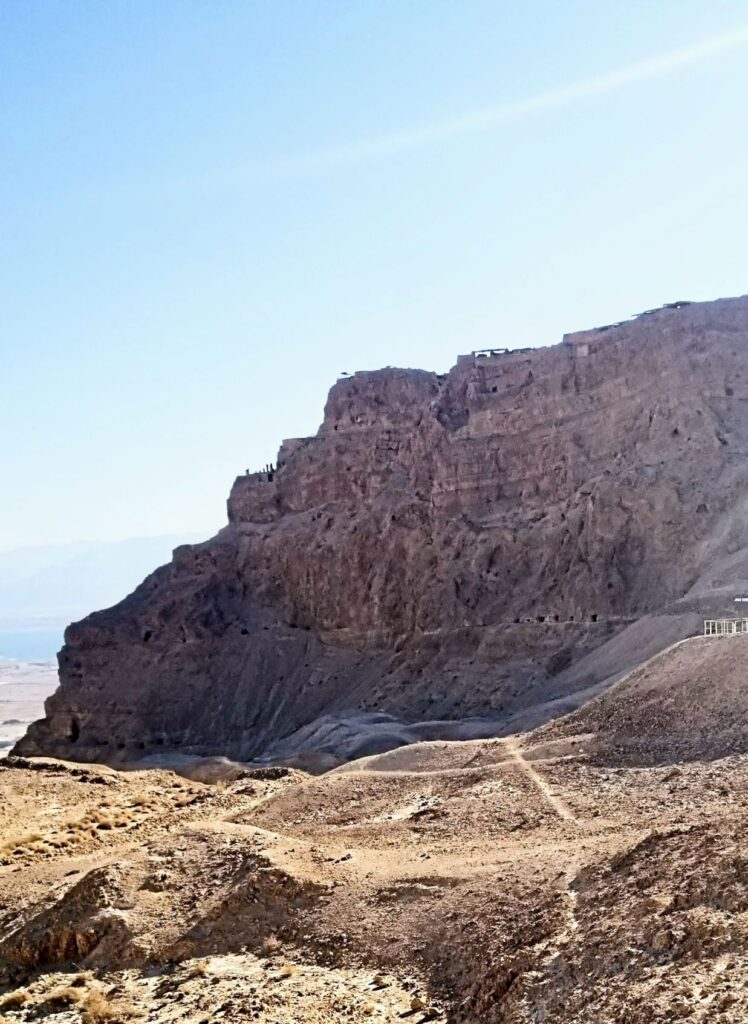 Jerusalem had fallen to the Romans and Masada was the last Jewish stronghold. On top was the Sicarii remnant of the Jewish nation under siege by the Roman army. They realized that their enslaved Jewish brothers were being forced to build the ramp which, when built, would be their downfall. 
According to Josephus,on April 15, 73AD the Roman troops entered the fortress in full armor.  They found an eerie silence. The 960 residents of Masada had committed mass suicide. Only two women and five children, who had hidden themselve in the cisterns, were found alive.
What happens in Israel is important to Christianity. The Temple era was over, and from its roots the new shoot of Christianity would flourish.