We ate breakfast & left the Grand Court Hotel & Jerusalem around 10am.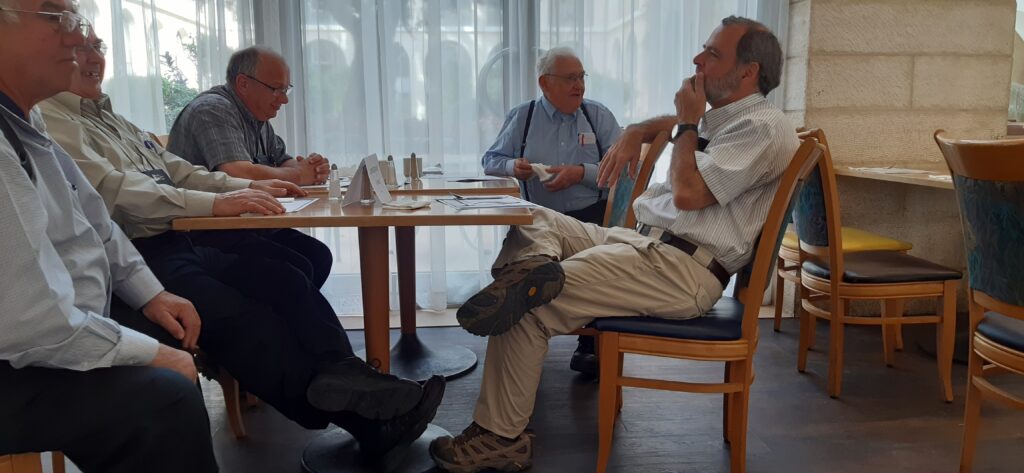 We visited an area in Bethlehem with a view of the the hillsides that shepherds have watch their flocks for millenia. We took an hour to read from Luke 2, give time reflect on experiences in the last week, sing & pray.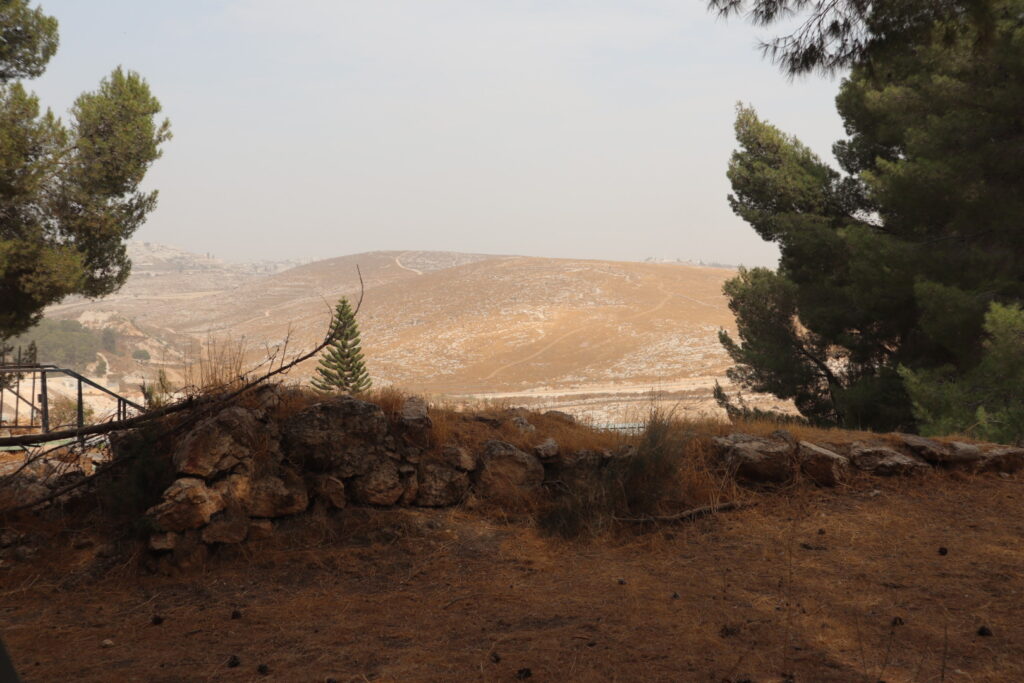 Afterwards Elias gave a tour of a nearby Shepherd's cave house. He noted that the NT "inn" is a mistranslation of "upper guest room" and what NT is saying is that Joseph's relatives all already had their guest rooms full.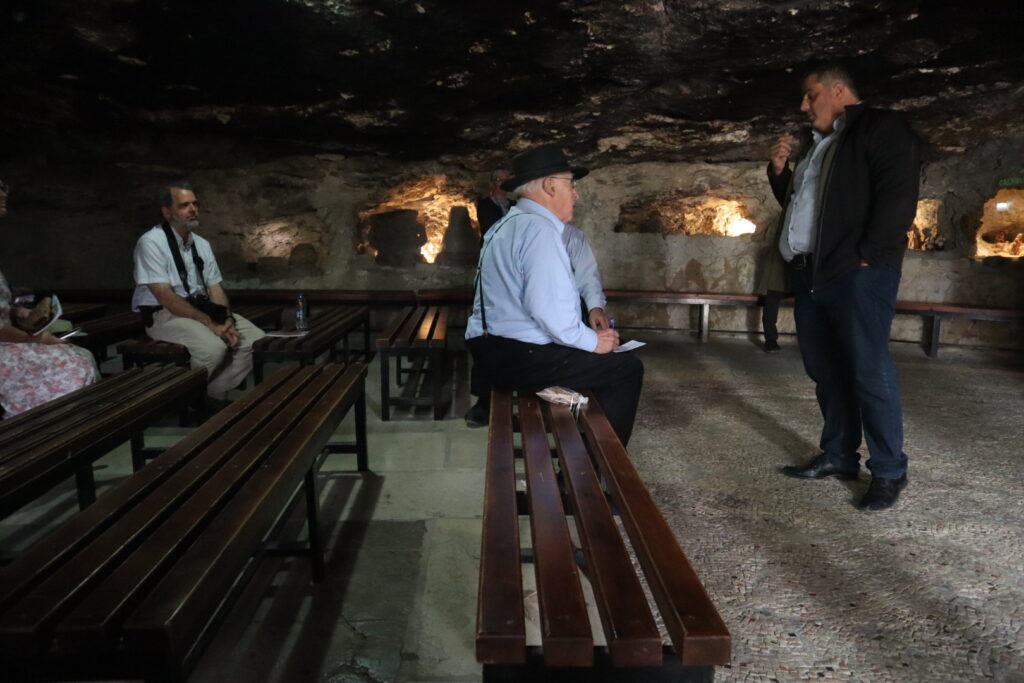 We ate lunch of falafel (which included a server getting dramatically cut by glass) and then headed to the Church of the Nativity.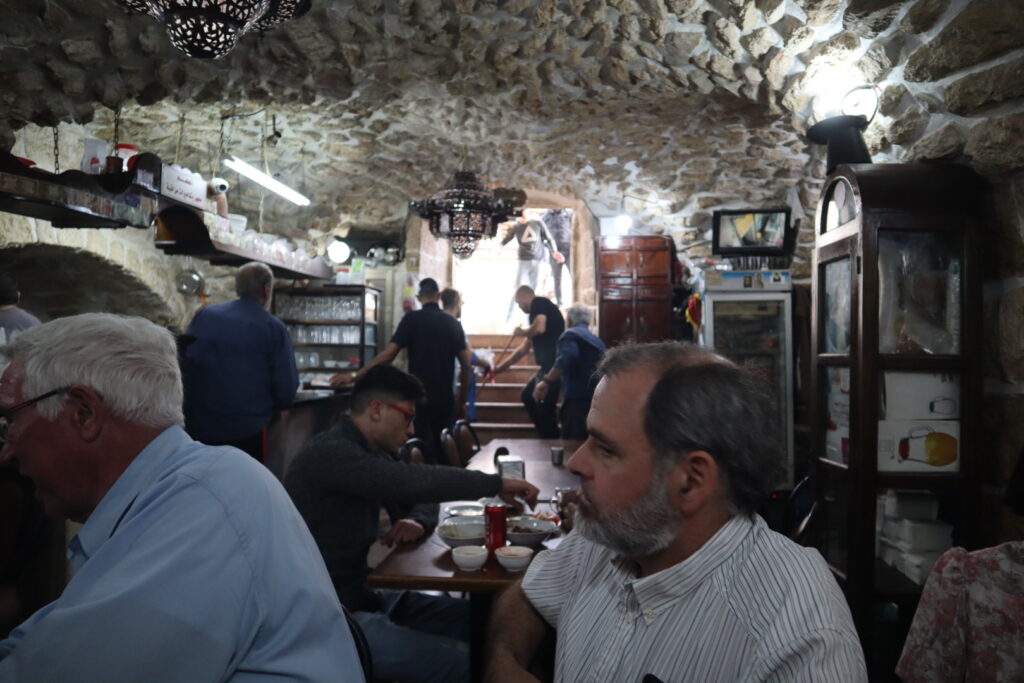 Perhaps more accurately, the churches of the Nativity as it houses Greek Orthodox, Armenian & Catholic areas. It has some nice mosaics on the floor & of course the grotto (cave) where Jesus was born & the "stable" nearby.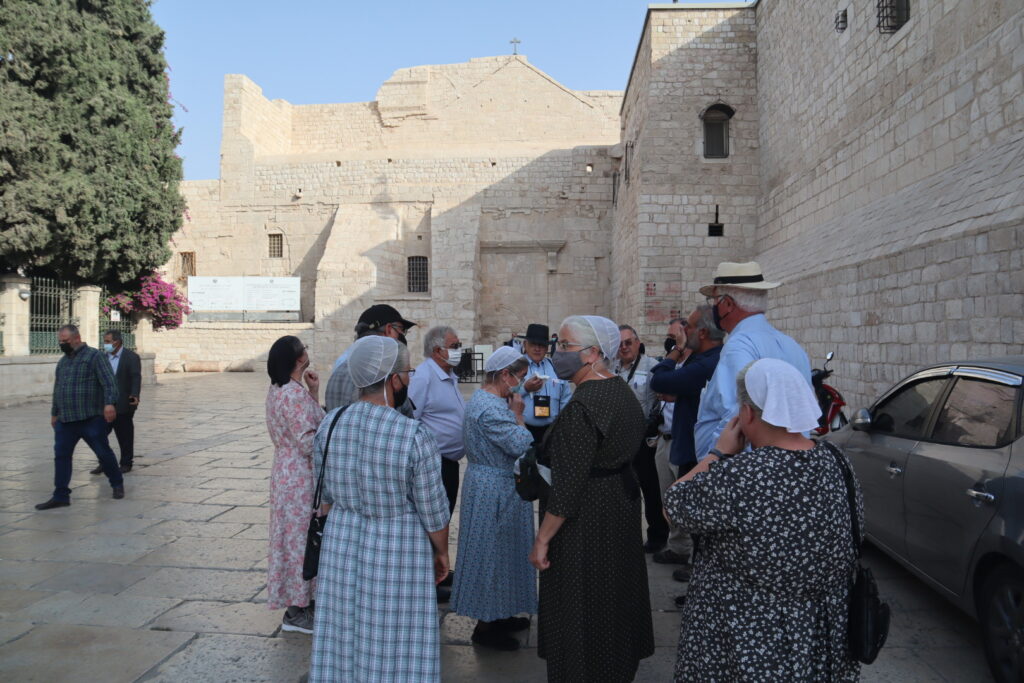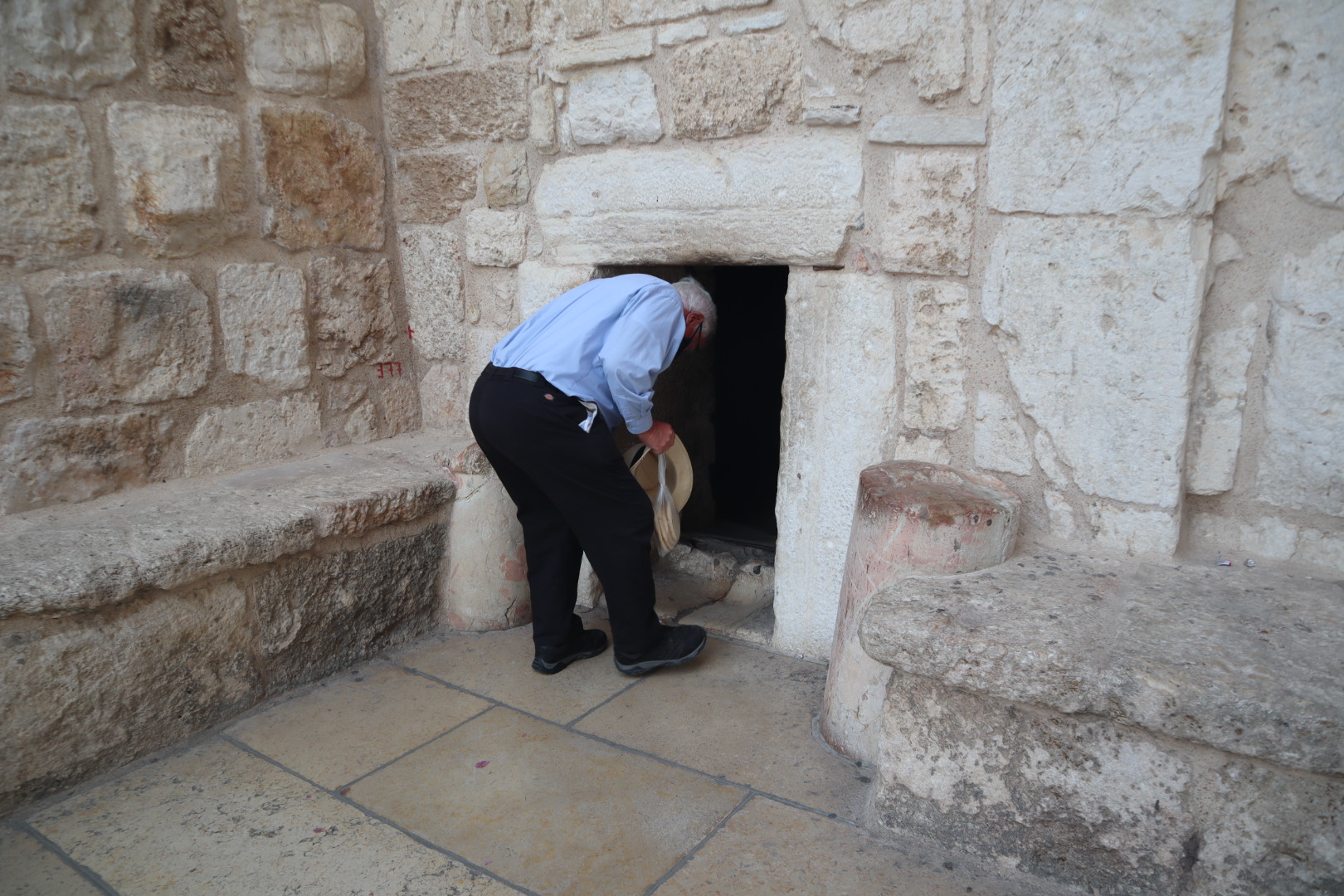 As we left we noted the wall between the Palestinian & Israeli sections of Bethlehem that was built after the last intifada. It had interesting graffiti by the famous Banksy celebrating a future time when unity & peace can be the norm.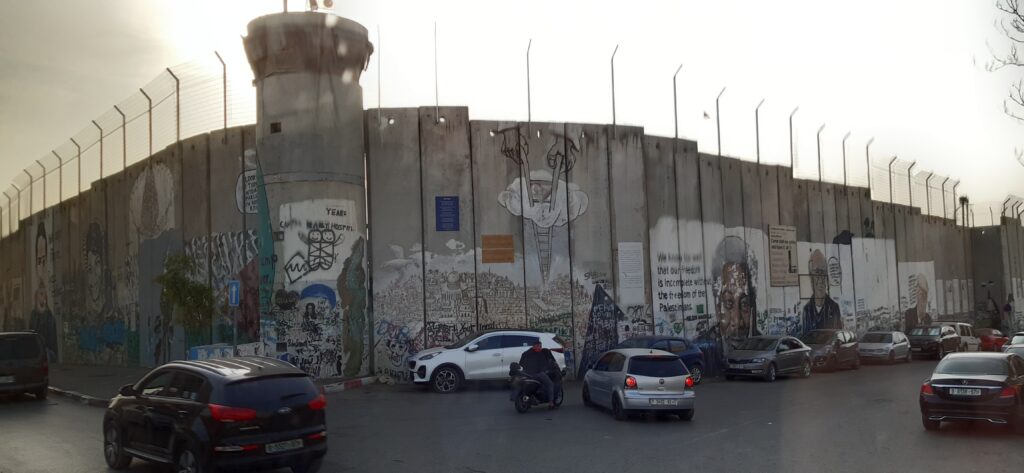 From Bethlehem we traveled north west, through the Coastal Plains (where God made the sun to stand still for Joshua while he fought the Caananites) to Joppa. The temperature was noticeably warmer here—just perfect for an evening stroll. Our guide Sufian noted that Joppa, or Jaffa, was named after Noah's son Japheth. Joppa is the "port of Jerusalem" since it wasn't a port city. This is one reason there is a Joppa Gate in the Old City of Jerusalem.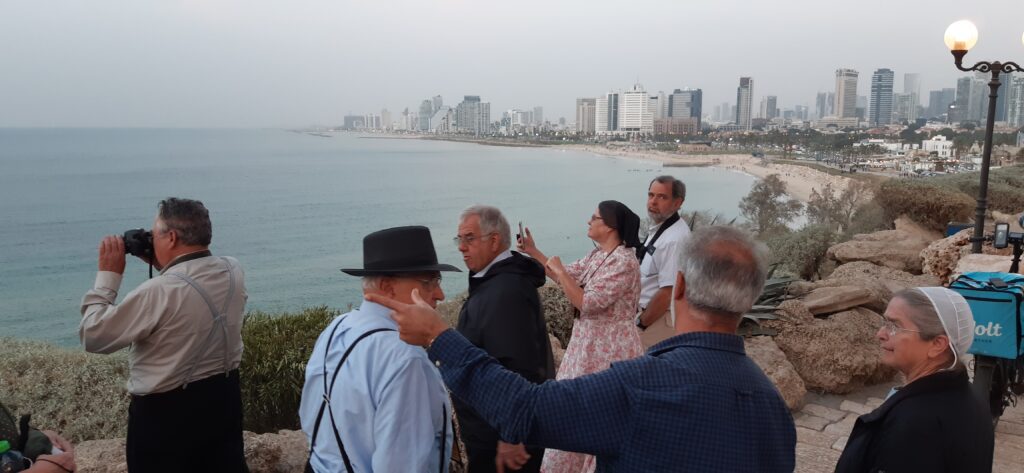 Joppa is where Jonah tried to escape God's call to the pagan Assyrians. Joppa is also the sight where Peter called pagans "unclean" when God was calling them to be part of His Kingdom. (Acts 10) Peter's vision at Simon the Tanner's house changed the course of history. Thankfully Peter responded a bit more enthusiastically than Jonah & Peter's story doesn't end with him pouting.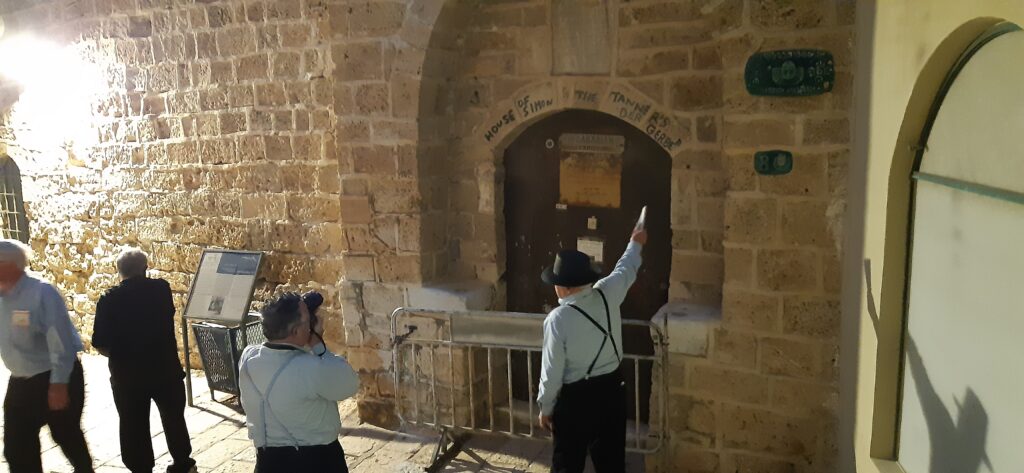 We had turkey & veal shawarma for dinner courtesy of Isa. Shawarma is meat cut off a spit and put in a pita like a sandwich.