We arrived in Tel Aviv on Saturday morning. George and Caleb are traveling with me on this archeological trip. We are participating in the dig at Tel Shiloh for a week. We spent most of the day setting in, resting, and eating.
Next day we joined a group of the dig people on a bus tour. Our first stop was Beit She'an.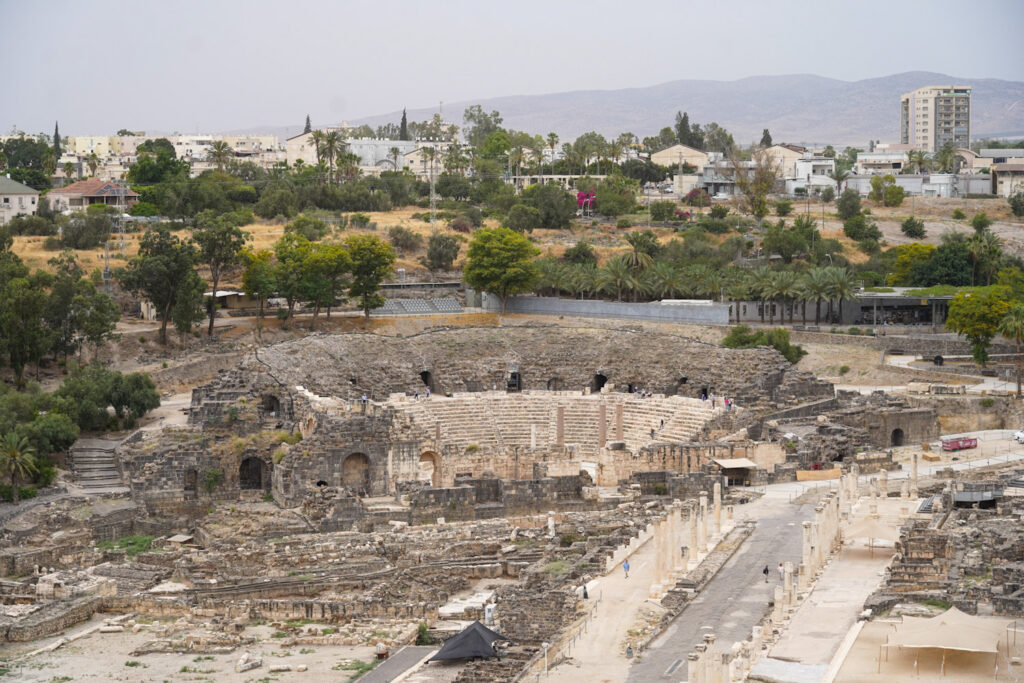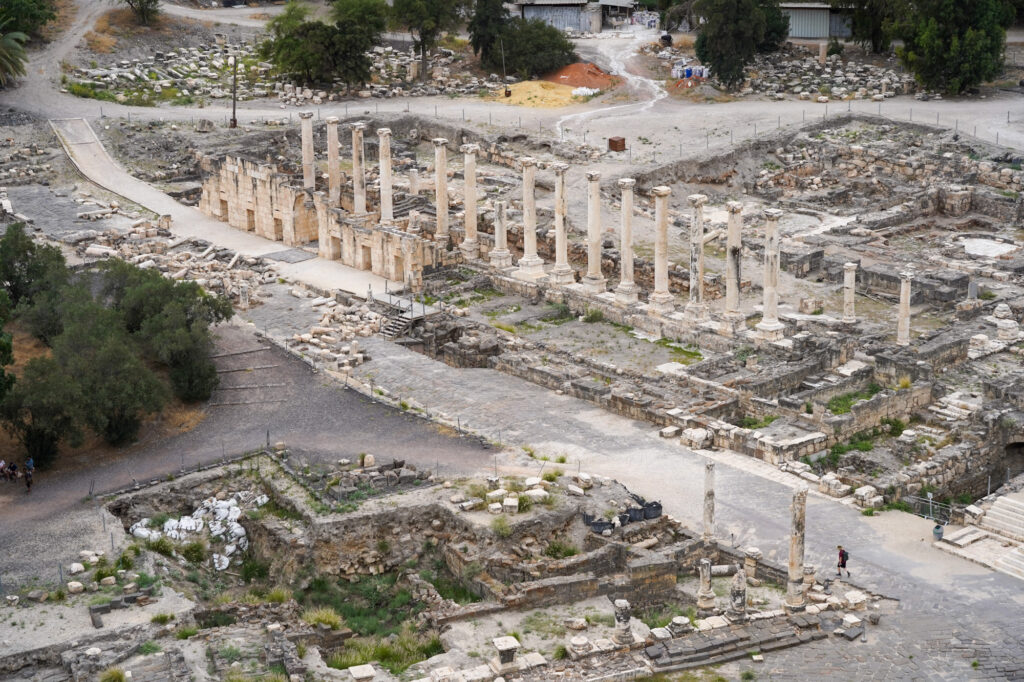 After a lunch stop we visited the Harod Spring. The spring flows from a cave. This is the site of Gideon's army being reduced to 300. The main point of this story is not that the 300 best men were chosen, but that the battle is the Lord's.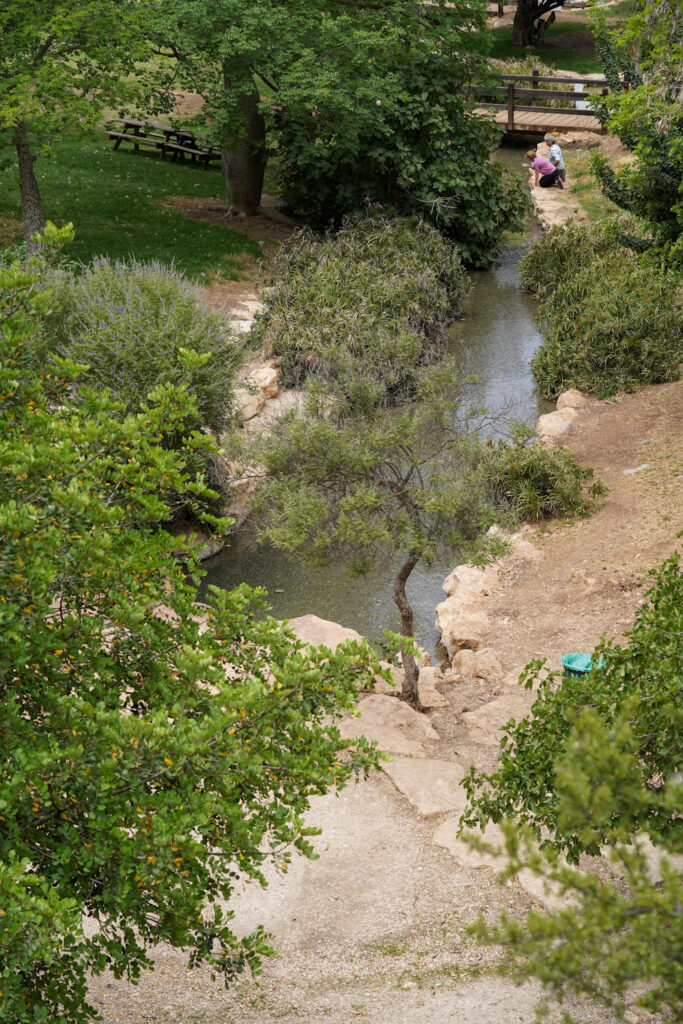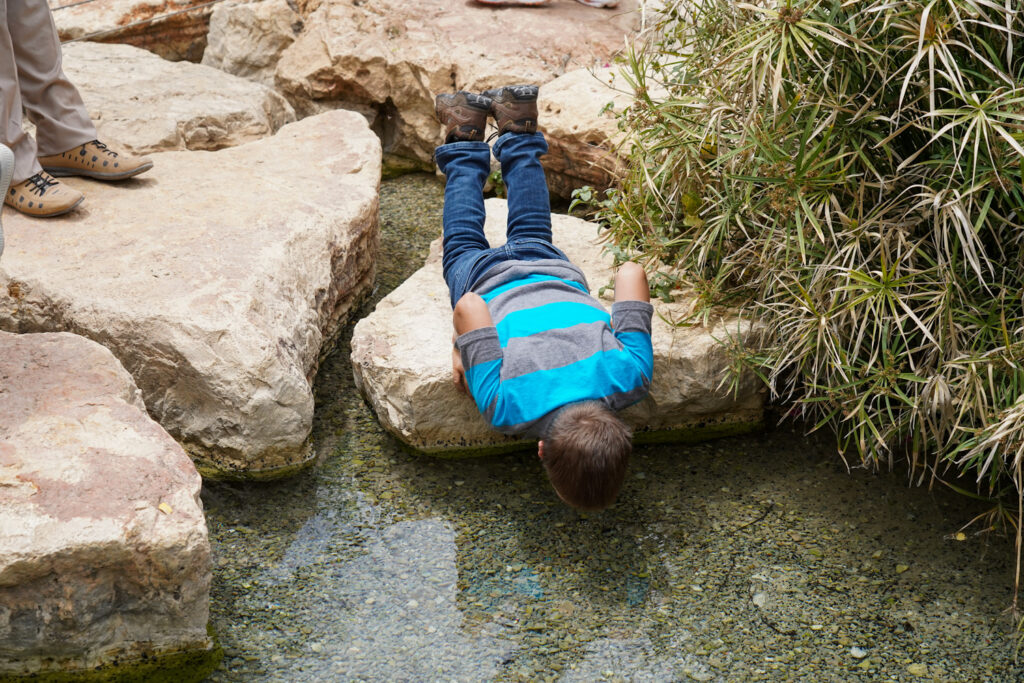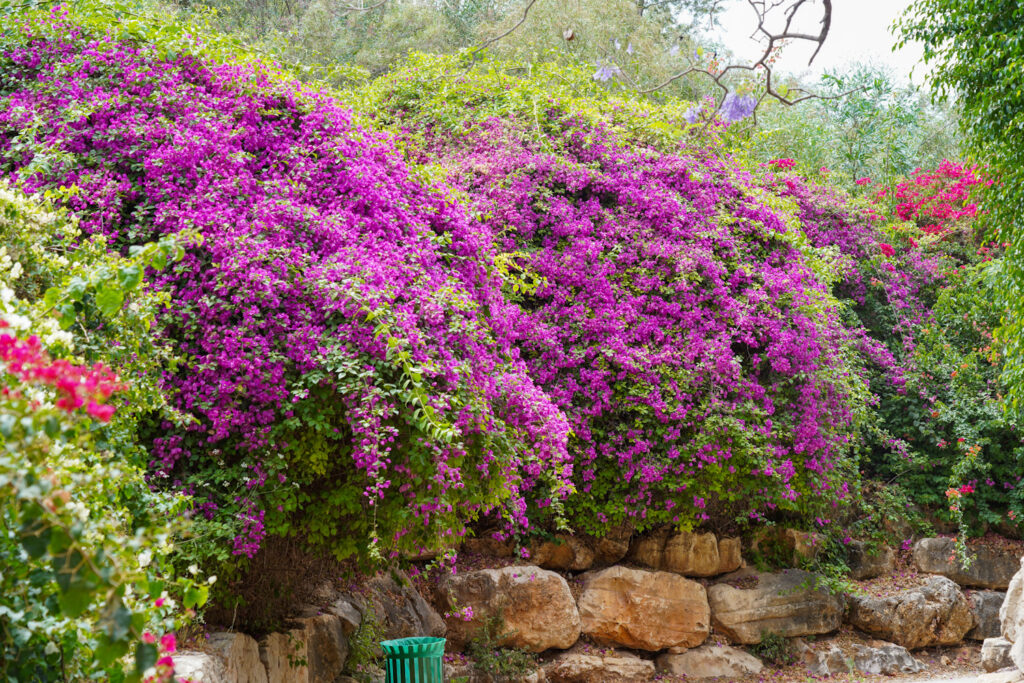 We also visited Tel Jezreel. We saw a winepress, and thought about Naboth's vineyard. The Tel was mostly unidentified stones, with nothing reconstructed.